Soothe, repair and restore your skin + our oceans with this powerful antioxidant facial oil. Natural antioxidants from essential oils, vitamins and bio-actives help to reduce the appearance of wrinkles, fine lines and hyperpigmentation. Anti-inflammatory properties soothe the skin, vitamins boost collagen and elastin production to improve elasticity and firmness, while hydrating and moisturising the skin. This is antioxidant, anti-toxic, pro-ocean skincare.
Protects + firms, hydrates + soothes, repairs + restores.
NONE OF OUR PRODUCTS CONTAIN: oxybenzone + octocrylene + aluminium + octinoxate + gluten + mineral oil + PABA + retinyl palmitate + propylene glycol + parabens 
More Info

Replenish + repair your skin from effects of sun, surf and sea with this hydrating antioxidant oil, formulated to soothe and restore the skin from oxidative free radicals induced by environmental stressors.

Sol+Sea Antioxidant Facial Oil contains bio-actives derived from New Zealand botanicals, rich in vitamins, minerals, amino acids and antioxidants. This functions to hydrate and soothe the skin, repairing the skin from exposure to the elements. Micronutrients derived from the powerful natural ingredients also function to restore skin elasticity and skin brightening, thereby energising the skin.

Added bioactive extracts from the skins of kiwifruit and New Zealand sauvignon blanc grape seeds function to prevent environmental damage and aging by protecting against free radicals + they help to improve skin elasticity and brightness by stimulating collagen production.

Natural sources of antioxidants such as sunflower oil, lavender oil, rosemary leaf extract, acai oil and vitamin E protect against oxidative free radicals induced by environmental damage. Other ingredients such as rosehip oil, Seabuckthorn oil and ubiquinone function to increase skin cell regeneration to firm and strengthen the skin and promote collagen production to reduce the appearance of fine lines. Essential fatty acids derived from evening primrose oil and raspberry seed extract function to nourish and hydrate the skin by reducing moisture loss.
Ingredients

Prunus Amygdalus Dulcis (Sweet Almond) Oil, Caprylic/Capric Triglyceride, Helianthus Annuus (Sunflower) Oil, Persea gratissima (Avocado) Oil, Coco-Caprylate, Oenothera Biennis (Evening Primrose) Seed Oil, Rosa canina (Rosehip) Fruit Oil, Glyceryl Caprylate, Macadamia Ternifolia (Macadamia) Seed Oil, Punica Granatum (Pomegranate) Seed Oil, Cannabis sativa (Hemp) Seed Oil, Argania Spinosa (Argan) Oil, Rubus idaeus (Raspberry) Seed Oil, Tocopherol Acetate, Hippophae Rhamnoides (Seabuckthorn) Oil, Rosemarinus officinalis (Rosemary) Oil, Citrus limonum (Lemon) Oil, Lavandula angustifolia (Lavender) Oil, Daucus Carrot Sativa (Carrot) Seed Oil, Ubiquinone Coenzyme Q10, Euterpe Oleracea (Acai) Fruit Oil, Tocopherol.


Directions

Apply at night after exposure to sun, wind or sea. Use after cleansing by placing a few drops onto the fingertips before gently pressing on the face.
View full details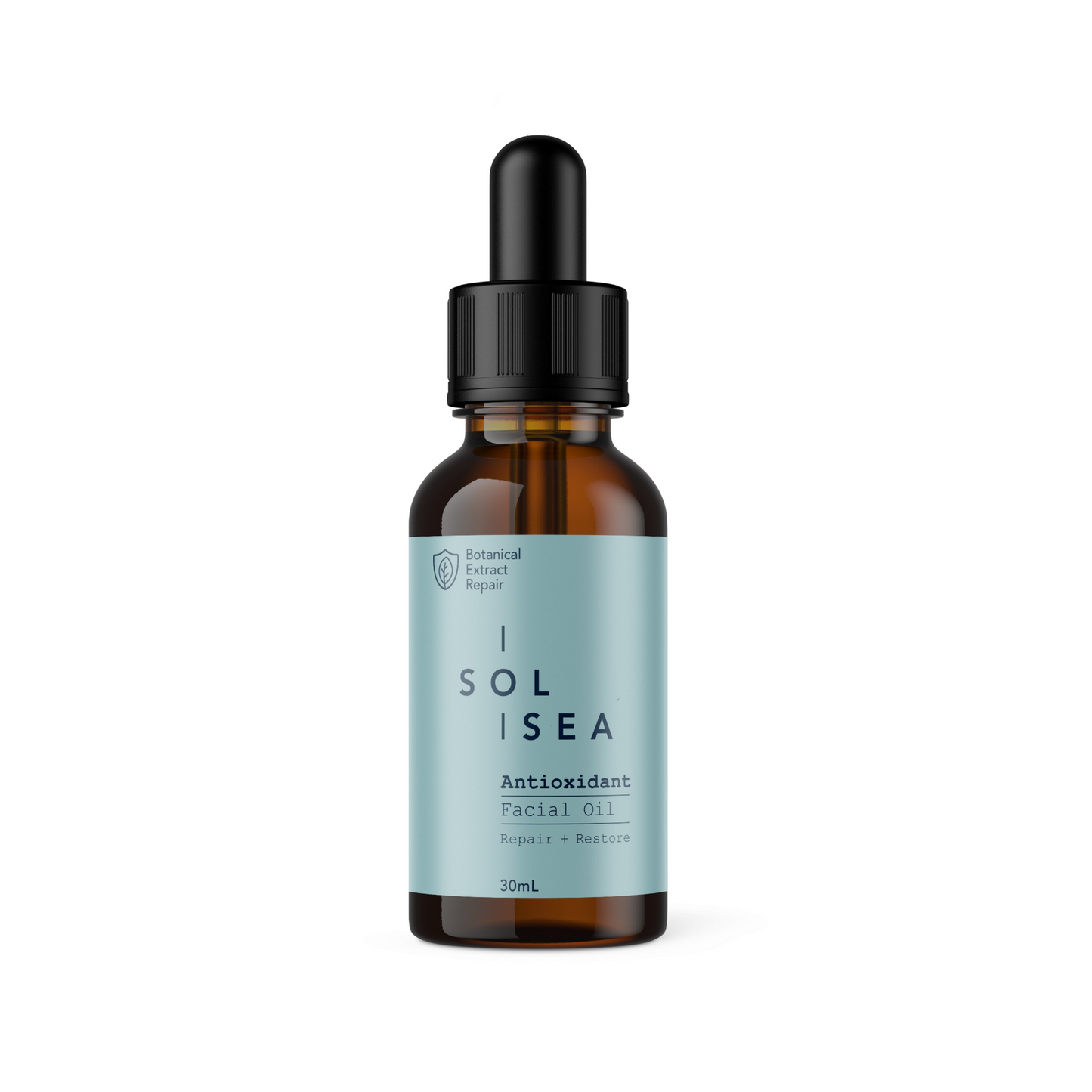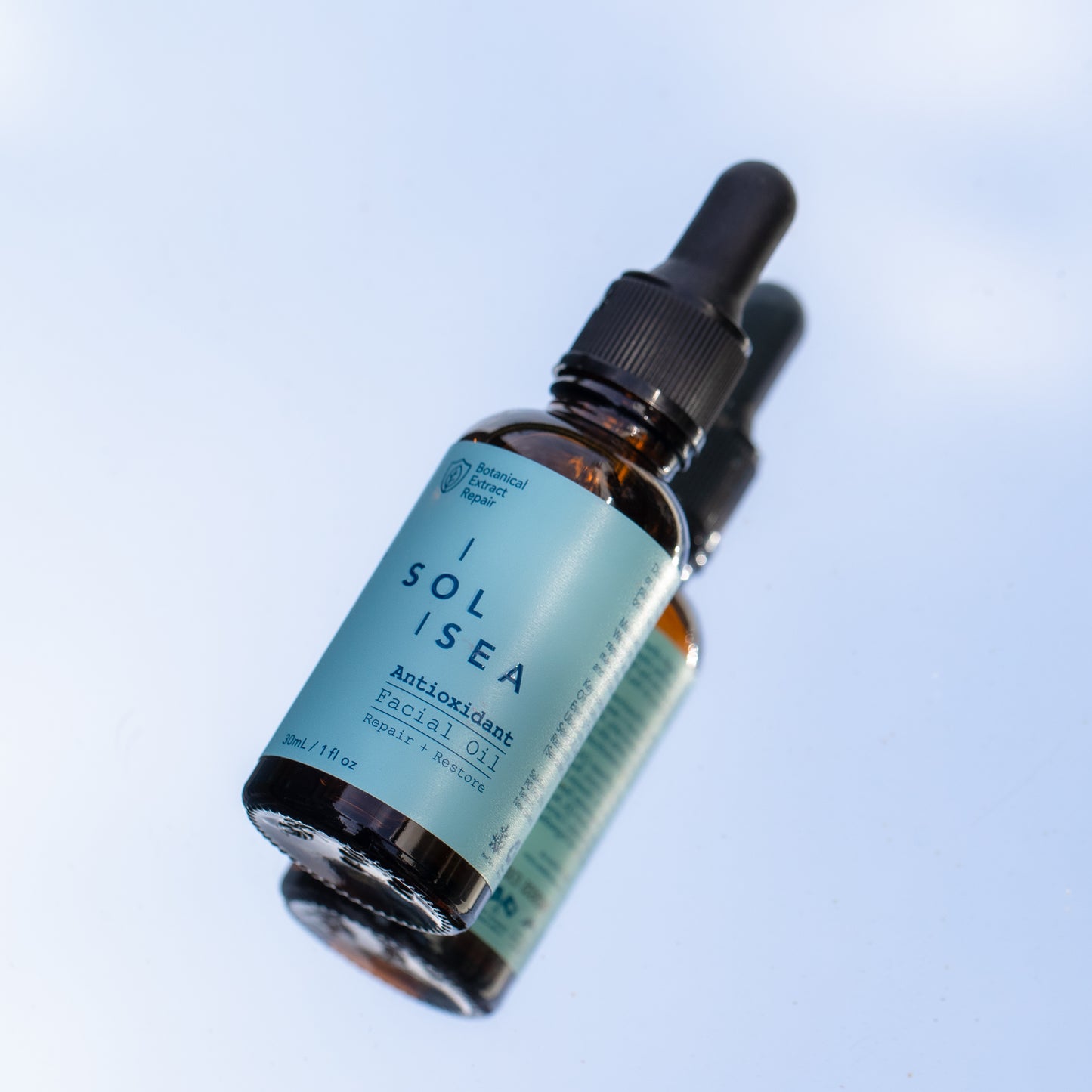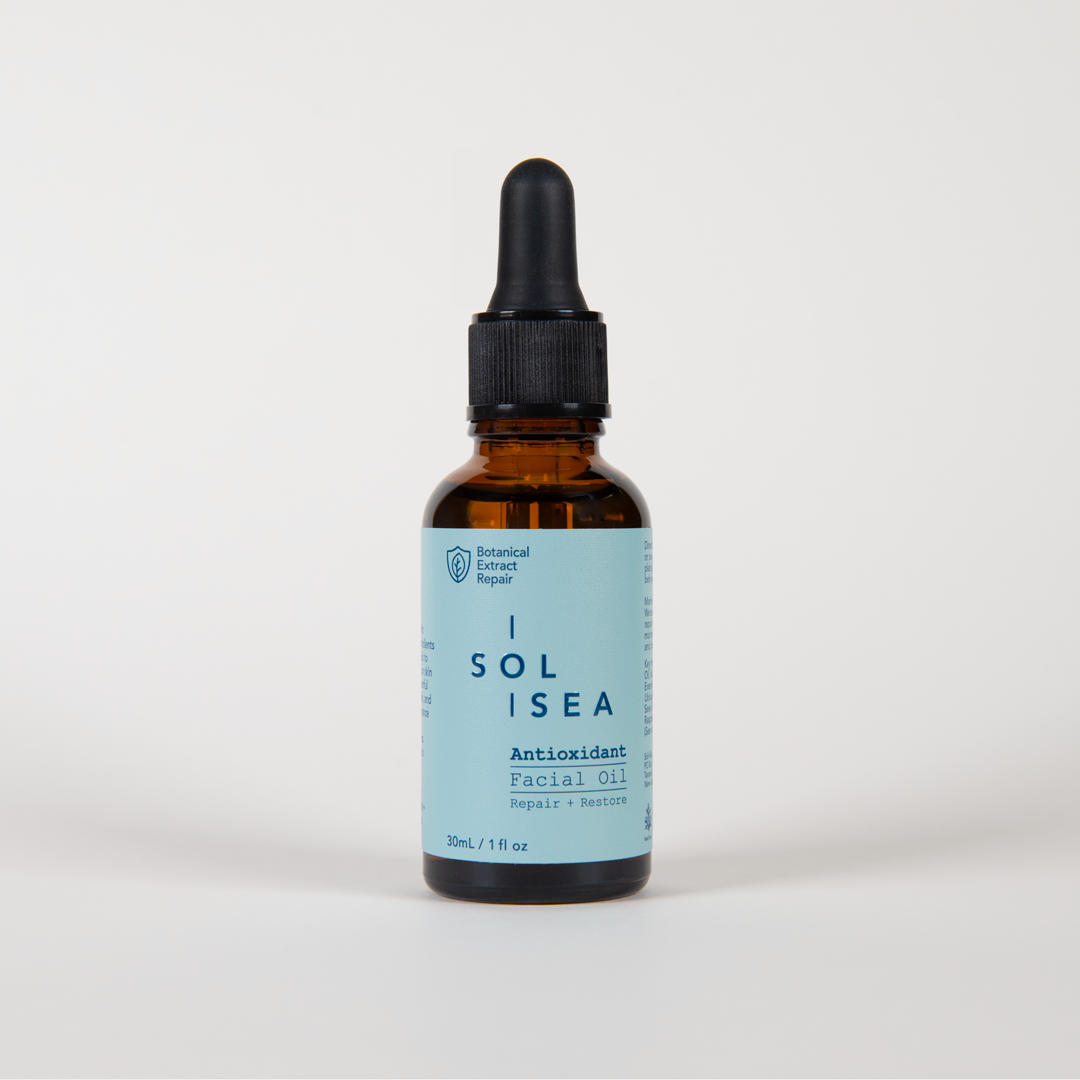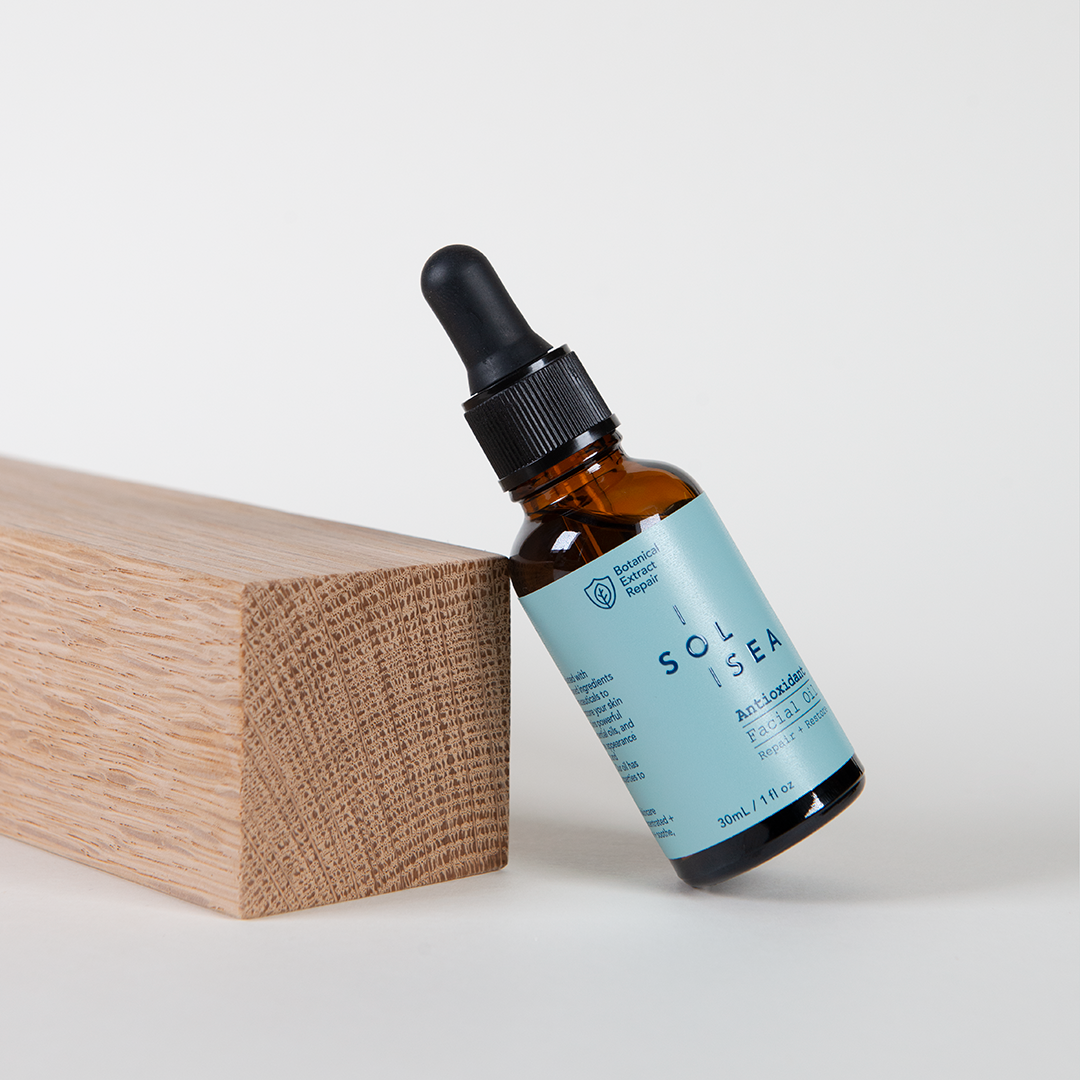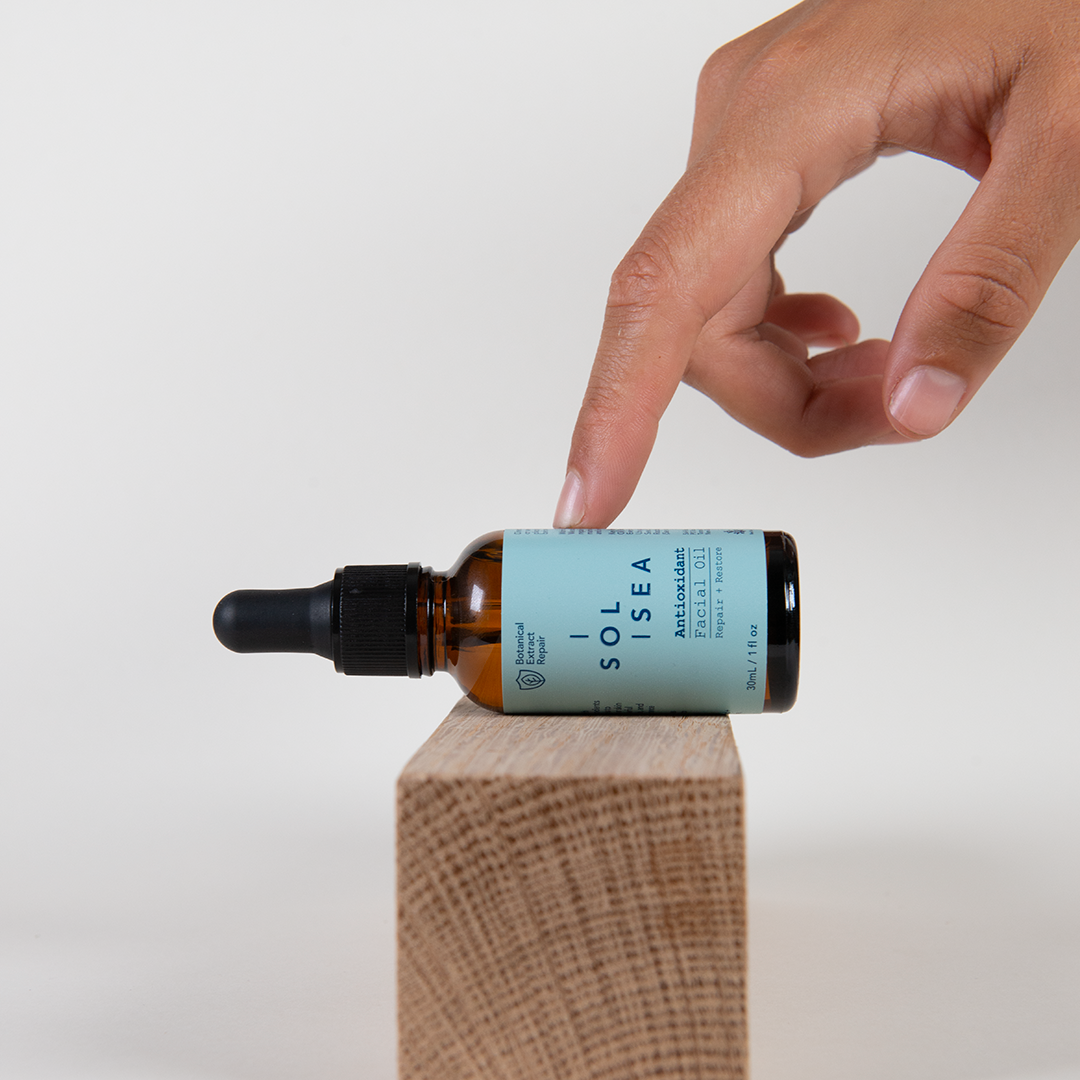 SKINCARE FAQS
Why should I use Sol+Sea products?

Our sunscreen and skincare products are made from nature, for nature. Our marine life is suffering because of our choices. As ocean lovers, we're hugely passionate about protecting the environment and our future, so our solution is to produce reef + marine safe skin care. We use mineral and natural UV filters, as well as plant-based ingredients, which have all been thoroughly researched to ensure they do not pose a threat the environment.

Our environment is amazing: it protects, repairs and restores itself from external pressures such as UV exposure, every day. Therefore we have used botanical extracts, marine bio-actives and native New Zealand ingredients to protect, repair and restore the skin
How do antioxidants repair skin?

Free radicals or 'reactive oxygen species' (ROS) are caused by oxidative stress to cells. An increase in the amount of ROS present within the body and skin cells can be characterised by signs of aging such as wrinkles, fine lines, blemishes and uneven pigmentation. Environmental damage such as UV light exposure increases the amount of oxidative stress within the cells, leading to an increase in ROS generation in the skin. This causes inflammation, oxidation at the surface of the skin, plus an increase in sebum secretion and melanogenesis (photo-induced aging). Antioxidant use is important to neutralise and eliminate the amount of ROS through oxidation reactions, which in turn stimulates collagen and elastin production to provide firmness and elasticity to the skin. The addition of antioxidants to the skin also helps to reduce melanogenesis and hyperpigmentation by improving blood flow.
What are marine bio-actives?

Marine bio-active compounds consist of proteins, peptides, carbohydrates and fatty acids. These bio-actives are often derived from marine microorganisms, plants and animals and contain some of the most valuable and beneficial bioactive compounds. They have a variety of biological functions including anti-inflammatory, anti-oxidant, anti-proliferative, anti-hypertension properties and more - which makes their properties valuable especially in skincare. These bio-actives function as active ingredients that are particularly useful in treating acne and wrinkles, providing UV protection and enhancing skin whitening and antioxidant properties to repair damage done to the skin.

Sol+Sea products incorporate the use of Tasmanian Kelp (seaweed) extract and New Zealand Wakame Seaweed Gel into our products. These ingredients contain phyto-actives, known to repair the skin and act to reduce inflammation. Marine bio-actives derived from these ingredients are also rich in vitamins, minerals, amino acids and antioxidants to hydrate, soothe and repair the skin from exposure to the elements. They are also a rich source of micronutrients, which function to restore skin elasticity and brightness. Because they are derived from the sea, we are confident that their use is safe for both humans and the environment, and offers some of the best protection against exposure to the elements. We use ingredients from nature, to protect you from nature.
Should I use these products in winter?

Absolutely! Our products are designed for use all year around. Although the winter months are often accompanied by less sun exposure it does not stop the UV rays from penetrating into our skin. Our products are designed to defend against free radicals which cause oxidative damage to the skin which can have negative long-lasting effects. Our products use a range of UV filters that have great efficacy and safety for both your skin and the environment! The use of this along with several other naturally derived ingredients and the use of marine bioactives allows protection of your skin against oxidative damaging, providing anti-aging effects all year round.